:::::
I was invited to participate in Disco Deals this month, and I have something new for you!
Her name is Zoe, and she's an early look at a new face, just for this occasion, in the new "fair" tone.
The package costs 99L and includes the pictured Zoe skin with dark and brown brows, and the shape used.
Free demo is available.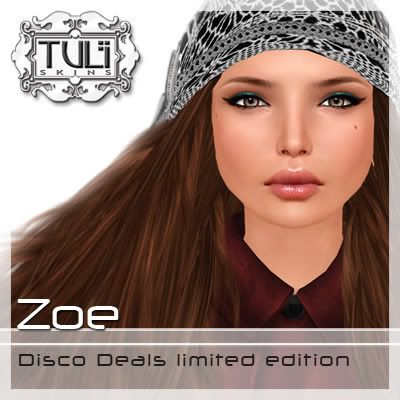 (hair by Exile, eyes by Tres Blah, coat by Armidi)
Read about Disco Deals here:
Shopping Cart Disco website
List of all participating creators in this month's Disco Deals:
Clique
Dark Mouse
Ibizarre
Just a Pose
Karizmatik Modern
Lolapop!
Miao
Moonshine
TULI
Vanitas Vesture
SLurl to Disco Deals
This month's items are available until Sunday 6 PM SL time.