:::::
A bunch of tattoo layers to customize your look are now available at the main store.
There are beauty mark combos, eyeliners, lip colour overlays, eye makeups, cute blushes and masks. They are meant to enhance your underlying makeup, so they won't replace the makeup or details on your skin.
Free demos are available so you can test them on your favorite skins!
There are also 2 freebies waiting to be picked up! Some "parted lips" tattoos for photography, and a handy eyelash alpha mask to get rid of all of the default lashes.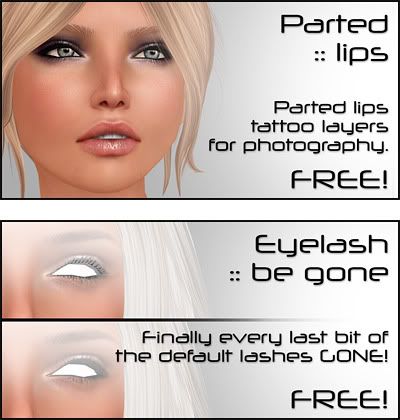 SLurl to TULI main store