:::::
All the designers in the
Fashion Designer's Challenge
have really outdone themselves. From fresh and colorful to undeniably couture and even gothic, you will certainly find something to suit you! There's something for the men as well!
Part of the challenge is to blog about another team, and I have the honor of showing you what
Annah Whitfield (StoRin)
and
SavannahAnn McMillan (Spirit)
made!
The "
Aibell
" dress by Annah Whitfield was made with a challenge by Mew Denimore to "release a particular "spring outfit", but transform it into a "dark theme" ... thinking about a "dark fairy"."
The dress comes with the top and glittery corset in all layers needed for mix-n-matching, sculpted collar and skirt set with delightful red flowers, glitchpants, stockings and a matching head piece.
A very stylish and unique dress that truly brings the sweet and dark together.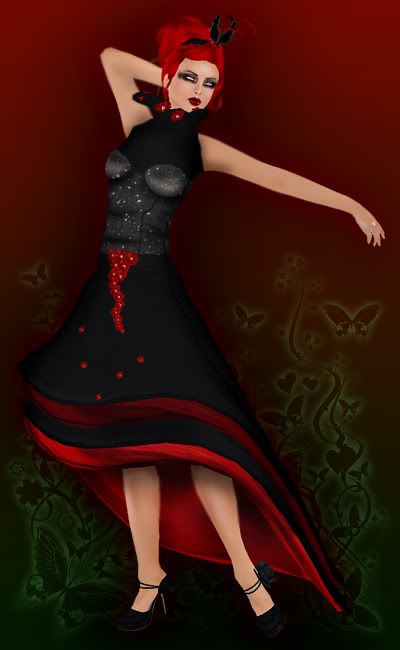 Annah's team mate SavannahAnn made a skin set which matches Annah's dress nicely.
The skin is available in 3 tones, has blood red lips and black feathers framing the eyes. A set includes freckled and non-freckled versions, and different eyebrow colors. The shading is very subtle, and really makes the lips and eyes pop!
In these pictures I have chosen to complete the look with the Camilla hair in Lusty Red by
Diversity
and Lady Rose shoes in black by
G-Field
.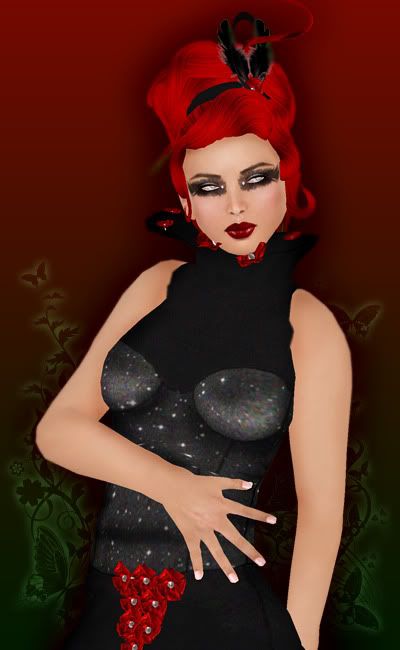 Get this dress and skins, and much, much more in one of the FDC shops:
FDC @ Road To Oz
FDC @ Sn@tch City
Check out the
FDC blog
for more info (check the calendar section for FDC events) and pictures!
The FDC is until May 17.
Thank you to
Samsara Nishi
and the sponsors for making all this possible!