:::::

I've finished a new fun dress called Coco, with matching shoes. Coco is available in three color combinations and includes two different collars, pants+miniskirt attachment, top on shirt- and undershirt layer, top on jacket layer for separate use, and an optional sculpted waistband.
The shoes are available in three colors, matching the Coco dresses. The straps are optional, as they attach to the lower leg. Please try the free demo first!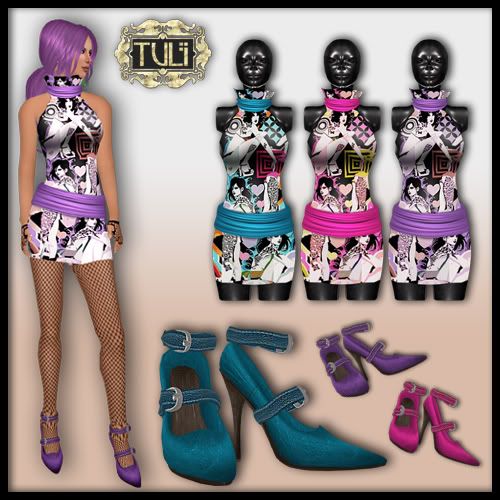 (credits: hair = Vasha in amethyst by ETD, pose = by Catrinel Menghia_10 by Striking Poses)

I've also sent my update group a gift. And it's disgustingly pink! xD
These are not available for sale in the store.