:::::

I released a new posepack today, "tomboy". L$ 250 for all 5 in one buy, L$ 60 per single pose.
I also added a unisex orange supporter's T-shirt to the Holland! box in my main store, so go grab and show your support for the national Dutch soccer team! It's FREE!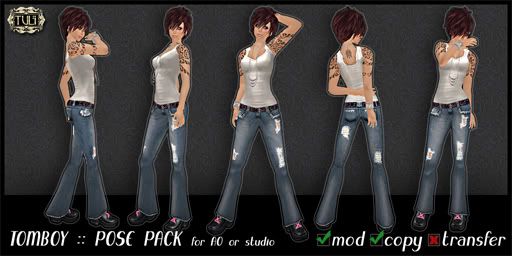 For ad credits please see
HERE
.