:::::
The ISSD summer hunt has started! Here's a picture of the Audrey skin available in the hunt.
It's a new Audrey makeup in tone 2 that is not for sale yet. The lipcolour and lashes are baked in for this one. Freckle and copper brows versions are included.
See the previous post for more info on the hunt!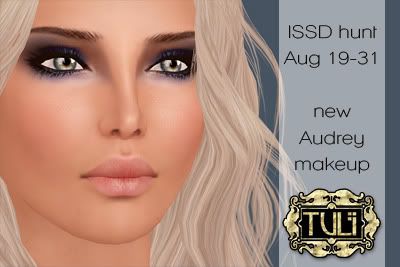 (hair: [Maitreya] Dylan - strawberry blonde, eyes: [Aimesi] grey)