:::::
Today I have released a new female skin line called Natalie. She sports a soft shaded body and a delicate, natural face with a hint of freckles.
Since I adhered to the template borders for maximum shape variety possibility, you may find the lips too small when trying the skin on your current shape. This is easily fixed by adjusting the "lip width" slider.
My customer group has received an exclusive makeup of Natalie a few days ago, and I've also sent out a few preview/review packs to bloggers, so you can see beforehand what Natalie can look like on different shapes.
A few ladies have been gracious to step on it and made an extended blogpost about Natalie, even though I did give them a rather short amount of time before release >_<
(links open in a new window)
Uma Ceawlin at Uma's Style Diary
Stacie Pryor at Fashion Ascension
Ding Fotherington at My Second Life on the D-List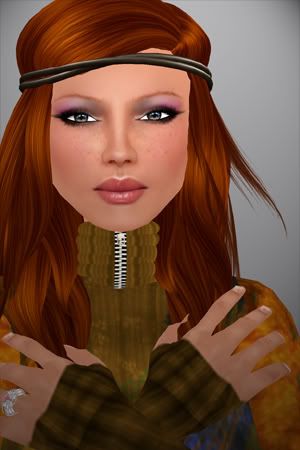 Natalie comes in 7 skintones from gothic to dark, and 10 makeups each. I do intend to make more makeups in the near future.
Do try the demos, they are free.
Alexxis Laszlo and Kira Paderborn have made gorgeous shapes for Natalie, also available, right next to the skin vendors.