:::::
I hope you are all enjoying the summer! But if you get too toasty, settle down with a fan and a cool drink and check out the new releases at TULI!
The store has been remodeled for a better browsing experience, hope you like it!
All pearl/powder/petal toned skins are on sale, and will be retired after the sale is over. I plan to have the sale around for at least a month.
On to the new releases!
First up, I've made an Alpha Helper HUD, which will help you cut down on alpha layers worn and help you choose the right ones (hopefully). It's a dollarbie!
The new skin release is 'Willow'. She has flawless skin, doll-like features and natural thick brows.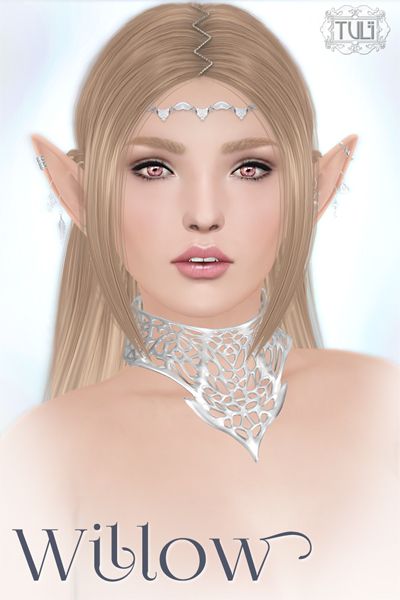 Available in the seven new tones. The Willow pack includes five eyeshadow tattoos and ten lipstick tattoos. Note that these only blend with Willow skin. Also included are two additional cleavage types and Willow's shape.
Appliers for SLINK, Maitreya and Belleza are available, as are PXL Sweetlips and Loudmouth appliers.
The ears she wears are also a new release. They feature different piercings on each ear and have custom-made textures to fit the new tone range 1 through 7. They do NOT have a tintable option.
Via a HUD you can choose the tone, the metal color and the studs theme (pink/mint or red/black).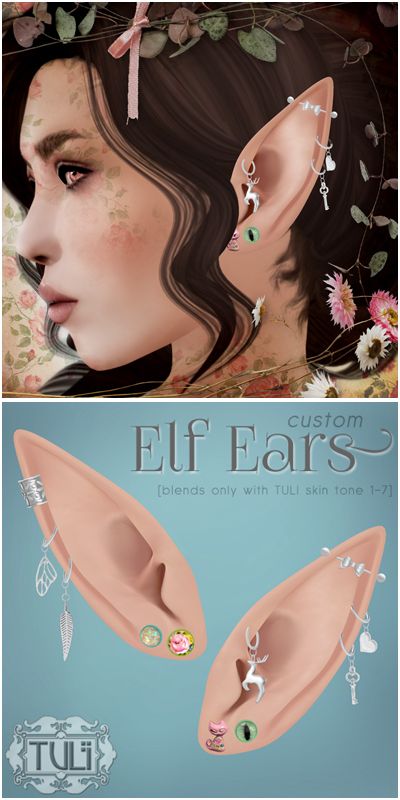 There's also a basic version of the ears: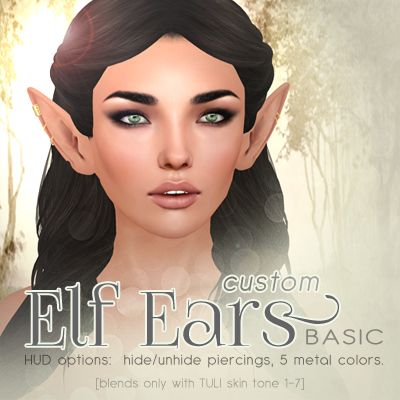 Last but not least, a HUD controlled teeth attachment. You can choose from several different options for regular teeth, braces, gapped and vampire teeth. To show them off you can use the custom alpha layers or invisiprims. Of course you can also use them with your mesh mouth.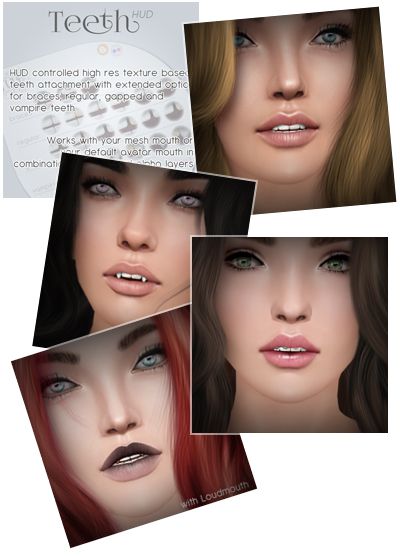 Most vendors have now been scripted, so gifting and redelivery will now be possible on purchases made after today.
Pop by the new store (
same place
as before) and grab yourself a cookie!