:::::
New skin line 'Sara' is now available at the TULI main store. Next to the basic tones from pale to mocha, there are now also four new tones to try out: Pearl, Powder, Petal and Peach. Their tone has a more pink hue, for those of you who prefer it. Let me know what you think!
Please try the free demos with your favorite hair colours and in your preferred lighting to see which you like best!
As usual, the shape used in the vendor poster is included as a bonus when you purchase Sara skins.
--> TULI Update Group members can purchase Sara with a discount. Activate your group tag and purchase from the Sara vendor on the second floor!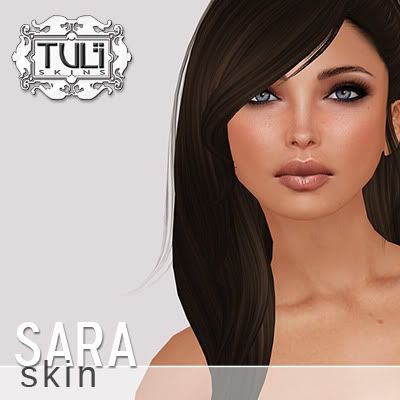 Also available is a new set of eyes, featured in the Sara vendor poster, in fourteen shades.
I hope you'll enjoy!
Tuli