:::::

OMG today is the day! Yes I am nervous, I iz only human! I am praying to the LL gods to grant us a smooth SL weekend... but we all know they work in mysterious ways... *knocks on wood*

Second Look Studio has put together a great showing to highlight Journey's shops, here's the invitation to that specific event today: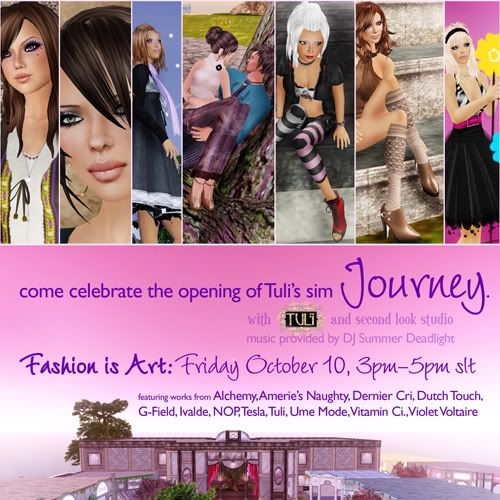 These ladies rock, so don't miss it!